Public Works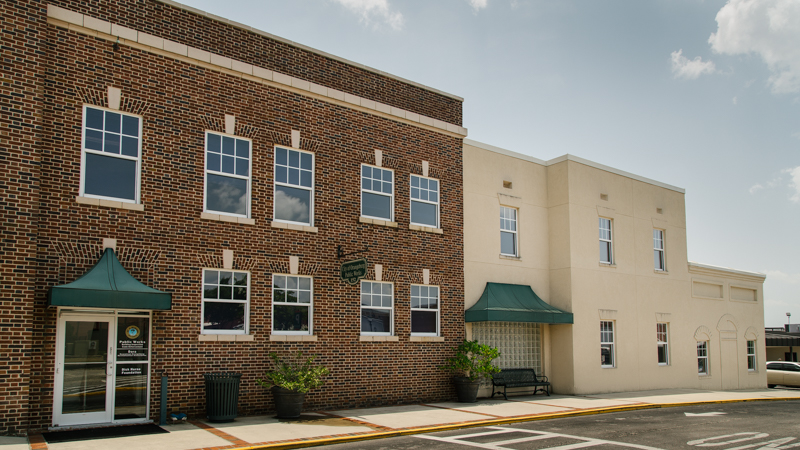 The Public Works Department is composed of eight divisions: Administration, Airport, Building Inspection, Garage, Municipal Buildings, Parking Facilities, Sanitation, and Streets and Maintenance. These divisions exercise their responsibilities under the Director of Public Works.
The Administrative Division, headed by the Director of Public Works, administers and monitors the implementation of the Department's budget with a goal of providing quality services to the citizens of Orangeburg.



The Airport Division, operates and maintains the municipal airport and such other facilities as the City may lease, acquire or construct for airport purposes. This Division also provides maintenance of municipal airport hangers and other airport facilities.



The Building Inspection Division, enforces the zoning, building codes and housing codes for the City through the Building Permit and Inspection process. The weedy lot ordinance is also enforced through this Division. City street and zoning maps are maintained and may be purchased from this Division.



The Garage Division, operates the City Garage for servicing, maintaining and repairing all City owned equipment, except for the equipment owned by the Department of Public Utilities.



The Municipal Buildings Division, is responsible for the maintenance of City Hall, which includes the Stevenson Auditorium and such other buildings as may be assigned by City Council.



The Parking Facilities Division, maintains all City-owned and rented off-street parking lots as well as on-street parking spaces.



The Sanitation Division, collects and disposes of solid waste within the City Limits. This is accomplished by a Solid Waste Collection Team going into a neighborhood on the assigned day each week for the collection of household garbage, recyclable materials and yard trash.



The Street and Maintenance Division, maintains the City Street System, storm sewer system and open ditch drainage.