City Administrator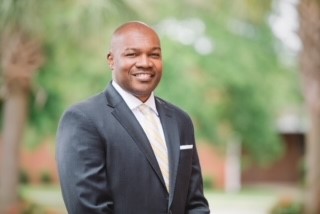 Sidney Evering, II was born and raised in Orangeburg. He's a 1992 graduate of Orangeburg-Wilkinson High School and earned his undergraduate and law degrees from the University of South Carolina. Mr. Evering spent the majority of his legal career working for a large regional law firm where his practice areas included public finance and economic development.
Mr. Evering is a graduate of Leadership South Carolina and a past recipient of the State Newspaper's 20 under 40 award. He has served on numerous boards and community organizations, including the Executive Committee of the SC Chamber of Commerce, the Board of Governors of the SC Bar Association, President of the SC Bar Foundation and President of the SC Bar Association's Diversity Committee.
Mr. Evering has spent his entire career working with local governments and is excited to return home to Orangeburg, where he has been serving as City Administrator since February 2021.
Sidney Evering II
City Administrator
sidney.evering@orangeburg.sc.us
Phone: (803) 533-6000