Careers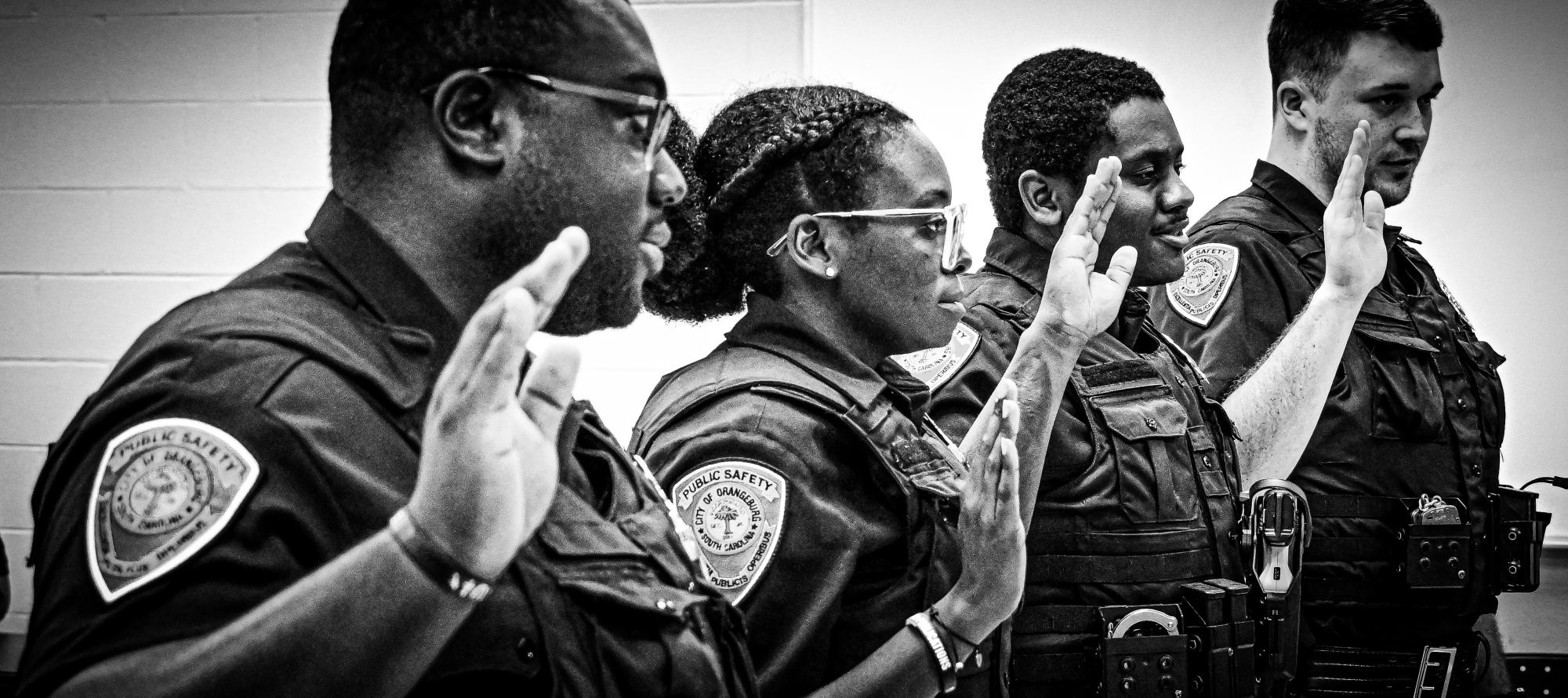 The City of Orangeburg has various roles within its public safety department. Here are some of the key positions and their general responsibilities:
Police Officer:
Performs general police duties to protect life and property by enforcing laws and ordinances.
Responsibilities include police patrol, incident investigation, traffic regulation, and related public safety activities.
Dispatcher:
Engages in telecommunications work, responsible for monitoring City services, radios, and answering incoming telephone calls.
Dispatches emergency personnel, vehicles, and equipment based on the location and nature of the call.
Serves as a lifeline to officers in the field.
Firefighter:
Performs general duties within the fire department to protect life and property in the department's fire service district.
Responsibilities include driving and operating various fire apparatus, fire suppression, fire cause determination, fire-ground traffic regulation, fire prevention, and public fire education activities.
Probationary firefighter job description
Firefighter job description
These roles are crucial in ensuring public safety and responding to various emergency situations in the City of Orangeburg.
Join Our Team